ViNTAGE + HANDMADE
Investing in vintage and handmade pieces means uniqueness, quality and an opportunity to help our environment by reducing waste. Finding a style that is truly your own! Be inspired to lend new life to these items once lost!
FOUND. GATHERED. LOVED. DELIVERED.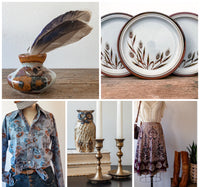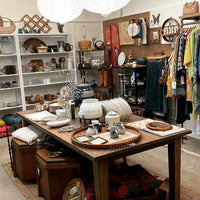 Shop Dogwood + Crow!
Come shop the new space in Kelseyville! Tucked inside A + H General Store at 3925 Main Street in Kelseyville CA. A curated, handpicked collection of vintage + handmade treasures. Featuring earthy decor, MCM housewares, furniture, clothing + accessories. Open daily 11am-5pm!